As a reminder, we are continuing with our series of "A few of my favorite things" as a way to share some things that are completely random and may or may not be business related, but that we are really enjoying at this point in time. This month, the favorite things list is from Cassy Wilson
A Local KC Place that I love: Cafe Equinox and Family Tree Nursery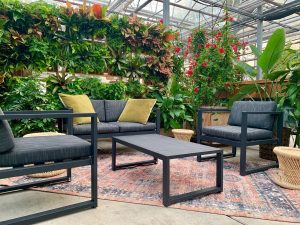 It's no secret that I'm a fan of plants. We spend a lot of our free time browsing at Family Tree Nursery. They have a beautiful selection of all kinds of plants for outdoor landscaping and beautiful tropicals, cactus and houseplants. The shop there has tons of fun things as well and the staff is very knowledgeable. What has recently made Family Tree even better was the addition of Cafe Equinox – a Thou Mayest coffee shop inside of the greenhouse. The next time you need a dose of sunshine when it gets cold and gross outside, grab a cup of coffee and go sit amongst the plants!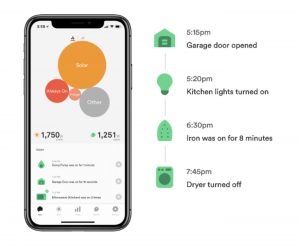 I have two items for the house that I love. One item that has changed our every day living are smart switches. We have different ones, but these switches from Leviton allow you to control them with Alexa and set up schedules without the need of a smart hub. You can make lighting scenes and have lights turn on and off automatically at certain times or sunrise/sunset. 
The second item is the Sense home energy monitor. My disclaimer on this item is that I'm not sure how long it would take to recoup your investment, but it is a really interesting tool and could be a great Christmas present for the tech lover that has it all. The Sense is a tool that installs in your electric panel and then starts to monitor the currents being put out to devices in your home and starts learning about your power usage providing you with trends in usage and information of what devices are drawing the most power and when. 
I am a huge fan of home photos and video and it's been important to me for the past few years to make a compilation video of each year from January 1 – December 31st. I think it's very common for people to take a lot of videos that are seldom ever seen again. Although I don't use this app to make my videos, I think it is an amazing tool to create a Year in Review video of your family's life. 1 Second Every Day encourages you (you can even set reminders) to upload just one second of video from each day throughout the year and then it will make the video for you. It only take a few seconds to do every day but if you're dedicated at doing it, the product can be a family treasure for years to come.