A new feature in our newsletter is 'A Few of our Favorite Things' where we will share with you some things that we are enjoying this month. For our first month, we have had the entire team share a couple things that we are loving right now. Whether it's an amazing food, inspirational podcast or the latest gadget, we hope that something strikes a chord with you and can make your day or month a little better!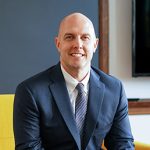 Tony Long
1. Show I am loving to watch is "Yellowstone." It is kind of like a Cowboy version of the Sopranos. Kevin Costner is the bomb and I now want to quit real estate and become a cowboy in Montana!
2. Drink I am enjoying every day. Laird Hamiltons Insta-Fuel Coffee. It has all natural ingredients and gives me a ton of energy everyday.Made with Arabica coffee it has a full range of MCT oils, no refined sugar, no preservatives, and just clean plant based fuel for your body. It comes as a powder and you just need to add hot water. It's delicious and good for you.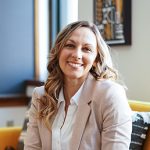 Cassy Wilson
1.

Using smart home scenes in the iOS Home app

– we have had smart home items for a while in our house, but we have recently started using "scenes" where either at a certain time of day or at the touch of a button we can change lamps, curtains, baby sound machine, etc to a specific setting all at once. It isn't necessarily a small task to set up, but it is so convenient and life changing once you get some set up! 
2. The book "

Brain Rules for Baby" by John Medina

– I've read this twice already and will likely read it a few more times. I think this book is a great bridge between scientific study results and the everyday practical aspects of parenting. It discusses the ways your child's brain develops and things you can do as a parent during different stages to help nurture development and encourage healthy habits and behaviors.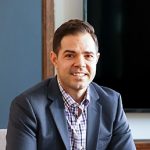 Chad Green
1.How I Built This with Guy Raz(PODCAST)
Guy Raz dives into the stories behind some of the world's best-known companies. How I Built This weaves a narrative journey about innovators, entrepreneurs and idealists—and the movements they built. My favorite episode, Away founder: Jen Rubio, Dave's Killer Break founder: Dave Dahl
2.

Second Best Coffee

(FAVORITE COFFEE SPOT)
Second Best Coffee is an espresso-centric slow bar located in the Waldo neighborhood of South Kansas City. We brew everything by the cup using Clever Drippers or as shots through Kansas City's first Slayer Espresso Machine. My favorite drinks, Kyoto style iced coffee. Kyoto-style slow drip coffee is made by letting water slowly, drop by drop, drip over coffee grounds. As this process has evolved, Kyoto-style brewers have become more and more elegant. These brewers now resemble tall, gilded hourglasses. Also, try the Fred! Nitrogen infused coffee with milk and vanilla.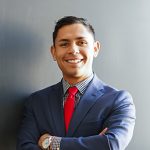 David Barraza
1. Morning Brew daily newsletter – 

a pretty millenial-y approach to news in all kinds of areas like stocks, politics, world news, geography, etc. They present news similar to how barstool sports presents "popular items" but in written form and it's also true. This is great for someone who wants updates and doesn't want to read a bunch!
2.

Cigar Box

for good drinks and live late night music. I had never really explored places outside of the typical PnL/Westport/Waldo scenes and this place is downtown, kind of low key but has great live music and decent priced drinks a-la Green Lady Lounge but way smaller.
Sarah Fourt
You are a badass by Jen Sincero
I like this book because it helps change your mindset on life. If you are down on yourself a lot, this is a good self-help book to shift the way you view yourself. It's kind of like a therapist in the palm of your hands.

I love this instagram account because Dr. Nicole LePera is amazing at explaining why you feel the way you feel psychologically/emotionally and gives advice on what you can do to self heal. If you have been given a mental diagnosis from a doctor who suggests medication as a first step in "fixing" the problem, she helps explain in depth why you've been given that diagnosis in the first place and how to heal yourself, not just put a bandaid on the issue. She opens peoples eyes and minds to understanding mental health in a different, holistic way.
Jennifer Mallory
1. I have been loving to listen to you tube inspirational/ motivational speakers every morning to start my day off positive after a minimum of thirty minute walk. 
2. I have also enjoyed a reflexology session twice monthly at

Tao Reflexology

as a special treat for myself.