This is a special mortgage update featuring two of our best mortgage partners. This month we asked them each to share something they think everyone should know about rates/mortgages and below is the advice they have provided. Be sure to read both articles and don't hesitate to reach out to us if you have any follow-up questions!
Is Now a Good Time to Refinance? – Taylor Nedrow
With all the buzz around decreasing interest rates, this is one of the first questions my team and I get asked. Quickly followed by, "What if rates continue to go down?"
Both are great questions for all borrowers to ask, as the answer can be different depending upon their unique situation.
Things to keep in mind if you're considering a refinance:
-How long do you plan to stay in your home?
-Do you need to take cash out to pay off other debt or do a home project?
-Will you be paying your closing costs out of pocket, rolling them into your loan, or rolling them into your interest rate?
"So, what if we refinance now, but rates continue to go down?"
Typically when a borrower wants to keep their opportunity of a lower interest rate open, I recommend they look into rolling closing costs into the interest rate. What this means, is that you, as the borrower, would take a higher interest rate than the current lowest offered rate. By doing this, it creates premium pricing, also known as lender credit. This lender credit is used to cover the costs associated with your loan to essentially create  a "no cost" refinance. By taking advantage of this method, the break-even point is immediate and because you didn't pay any costs out of pocket or increase your current principal loan balance, it leaves the door open to potentially refinancing again in 6-12 months, if rates did, in fact, decline. Additionally, you could continue to pay the same amount you're currently paying and apply the additional payment amount to your principal balance for an even larger savings. The benefits of this can clearly be seen on an amortization schedule, provided by your lender.
If you have any questions, or would like to see if now is the time for you to refinance, my team and I are here and happy to help.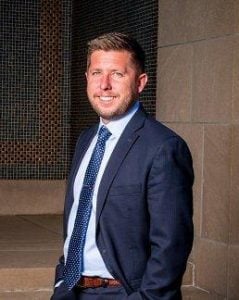 Taylor Nedrow
Sr. Mortgage Loan Officer
Flat Branch Home Mortgage
913.579.5938
[email protected]
NMLS#584283
How to Pay Off Your Mortgage Faster – Jen Gile
For most people their largest asset is their home.  A home is the only asset that can appreciate in value, while you also pay down the principal balance.  A recent study by the Federal Reserve revealed that homeowners have a net worth that is 44 times larger than a renter.   This being said…. If you are renting please call Long Real Estate immediately to increase your net worth 🙂 But in all seriousness….wouldn't it make sense then that one of your investing strategies should be to try to pay your house off faster? By focusing on this and putting a systematic plan into action you can dramatically increase your net worth. Here are some ways you can pay your mortgage off faster.
 Bi-weekly payment plan-  pay half of your monthly payment every 2 weeks.  Because some months have an additional payment you end up paying additional to the principal balance.

Matching your principal payment-  add your initial principal payment plan to every monthly payment.   This shaves off years of interest.

Make an extra full payment per quarter. (you can split this up between the 3 months in the quarter) **in most cases this shaves off 11 years of your mortgage.

Cash Inlux-  Put unexpected cash like an inheritance, tax refund, gift towards your principal balance.

Refinance to a 15 year- this one is a NO BRAINER.  If we review your finances and cut back on a few misc things you are currently spending money on, often times you can refinance to a 15 year loan, build equity at an increased rate, and often drop the interest you are paying by approx. 1%.  Call me to review this for you in an hour or less.

Divide your mortgage payment by 12-  add this amount to your monthly payment to make one extra payment a year.  This typically shaves off 7 years of interest.  For example if your payment is $1,200 a month, you pay $1,300 a month ($1,200/12= extra $100 a month to principal)

Budget-   review the last 6 months of your bank & credit card statements.   Where can you make small cuts to save money and apply extra to your mortgage?   The big ones are- coffee, eating out, groceries, liquor, misc gas station purchases.   Small changes make a big difference over time.
Helping people achieve the dream of homeownership is one of the most important things to me.  But teaching people how to create wealth and how to budget is a close 2nd.   I would love to share with you a FREE copy of The Latte Factor- which is an amazing quick read or audible I can send to you about making small changes in your daily spending to create incredible wealth.  Email me at [email protected] for your copy.
We also have an amazing FREE financial software that allows you to track your mortgage, and teaches you how to pay it off quicker, as well as how to use that additional principal to invest in more real estate.   If you are interested please click the link here to sign up.  http://bit.ly/2rzC4b8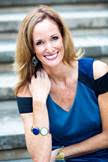 Jennifer Gile
Mortgage Banker
Fairway Independent Mortgage
913.660.8371
[email protected]
NMLS – 229511