With home values and interest rates predicted to rise in 2016, now is the time to buy! Rent.com predicts rent prices to increase 8% over the next year, making owning a home even more affordable. 30 year fixed mortgage rates are still below 4% according to Marketwatch.com with an average of 3.92% for Monday November 30th.
December marks another month where we are anticipating the Federal Reserve to raise the Federal Funds Rate. This decision is anticipated to be announced around December 16th. Many experts believe this increase is already priced into long term mortgage interest rates. In October's newsletter I explained the Federal Funds Rate in more detail. I will keep a close eye on the Feds meetings this month and I would be happy to discuss their decisions with you.
Are you ready to buy, but you aren't quite sure how much you can afford? Getting pre-approved before you start looking is always a great idea. That way you know what you can afford and it helps Tony setup your search! What do you need to get pre-approved? Here is a short list of what your lender will need to get you started.
1. You will need to fill out an application. This information will include your social security number, date of birth, address for the past two years, your previous two years of employment, income, assets, etc.
2. You will need to provide 30 days worth of pay stubs. It's best if your pay stubs detail out your YTD income, but if not, your lender can get this information from your employer.
3. Your Federal income tax returns for the past two years. Your lender will also need to have your W2's or 1099's for these years. If you are self employed make sure you tell your loan officer. Further information may be required.
4. Assets- Where is your down payment coming from? Will you be getting a gift from a relative? Are you liquidating a retirement account or other asset? Make sure you discuss this with your loan officer to avoid any hiccups down the road.
Having this information at hand when applying for a mortgage will help jump start the approval process and get you out there shopping for your next home in no time!
*Additional conditions may apply
If you have any questions please do not hesitate to reach out to me! We are here to help!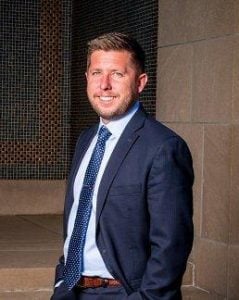 Taylor Nedrow
VP | Sr. Mortgage Loan Officer
Pulaski Bank
913.579.5938
[email protected]
NMLS#584283