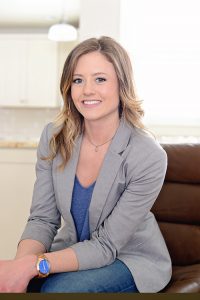 This month, we'd like to take a little time to help you get to know more about the newest addition to Long Real Estate – Sarah Fourt! 
What made you decide to get into real estate?
I decided to get into real estate because out of all the years of working in various fields, I realized I truly just wanted to make people happy. The problem was, everywhere I worked I could only give people temporary happiness and real estate gives me the opportunity to give people lifelong happiness – that is my purpose.

What do you do for fun?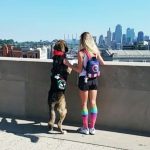 I like to have game nights with my family, and hangout with friends. I also like to go hiking with my dog, kayaking, and ride horses- anything outdoors. I'm pretty artsy and like to make crafts, sew, paint, and draw. Lastly, I love traveling and working out.
What characteristics do you have that make you different from other real estate professionals?
Characteristic that makes me different is how empathetic I am to other people. I can literally feel what another person is feeling from across the room. I'm very observant and conscious of other people's needs and feelings and am skilled at changing people's negative perspectives into positive ones.
What is something interesting about you that a lot of people don't know?
Something interesting about me that not a lot of people know- I have been a pescatarian for over 9 years (diet of fish but no other meat).
Where did you go to school?
I went to Olathe Northwest High school, and went to JCCC for a couple years- but jumped into the working world right out of high school. Getting work experience was my top priority since I wasn't sure what I wanted to do in college.
Favorite Movie:
(Can't pick just one) Bohemian Rhapsody, Molly's Game, Baby Driver, and The Breakfast Club
Favorite Restaurant in KC: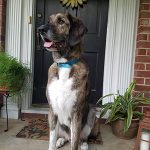 Q39, The Antler Room, and Jax- there's so many more, I can't just pick one!
Favorite TV show – past and present:
When I was a kid I loved "The Twilight Zone", but now I'm obsessed with "Parks and Rec"
If you were a professional baseball player, what would your walk-out song be?
My walk out song would probably be "You should see me in a crown" by Billie Ellish
What's the weirdest thing you've ever eaten?
Rose water marshmallows- they're really good.
If money and career were no object, where in the world would you choose to live?
If money and career were no object, I would live- In The Maldives (it looks like paradise)

What are some other interesting things about you?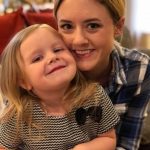 I was a vet tech for over 5 years and know A LOT about animals. I also frequently rescue strays/lost pets and reunite them with their owners or find them new homes.
I have 5 siblings (3 sisters, 2 brothers), the youngest is my sister Addison, and we are 21 years apart!
I have a HUGE dog named Tauskey (pronounced "Tao-ski") he's a bloodhound mix I rescued when he was only 4 weeks old from a farm in Arkansas.
Growing up from age 6 to 16, I was a gymnast- I never competed, but it was definitely my passion at the time.
I like to build things- when I was 14 I took my ceiling fan down, took it apart, and then put it back together and reattached it to the ceiling all by myself…just for fun. I was also the go-to tech kid for my church and set up their entire computer lab.