We started off the year with continued low interest rates and record-low inventory, making for the kind of competitive market none of us are soon to forget (especially buyers!). As we close in on springtime, the competition continues to heat up along with the weather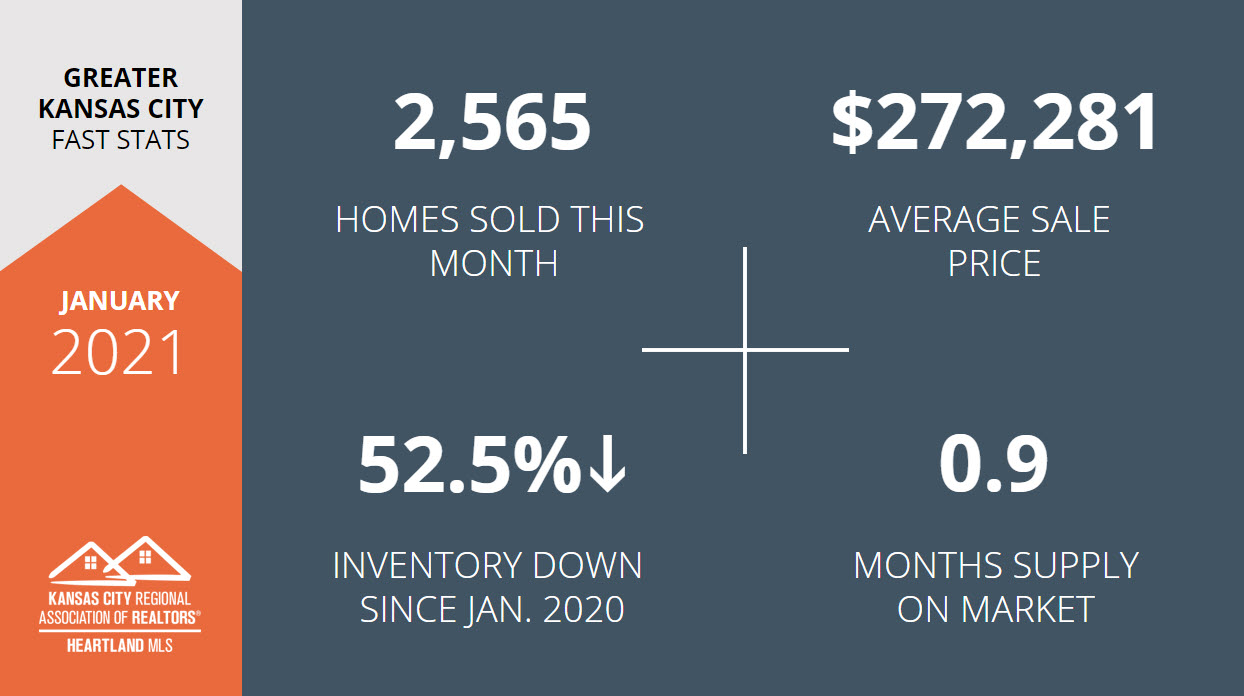 Buyers throughout Kansas City are desperate for homes. We are thankful to have the resources and connections that help our clients win in this ultra-competitive market, but there are still hundreds of buyers out there who need a place to live. In all our years of experience in the local real estate market, we have never seen inventory drop below one month's supply until now, and the only way to reverse low inventory is to list more homes!
Statistics are pointing to an active year for new construction, but higher material costs, especially lumber, and a limited supply of buildable lots will temper the number of new units. Closed Sales increased 18.3 percent for existing homes and 20.1 percent for new homes. Pending Sales increased 8.8 percent for existing homes and 32.1 percent for new homes. Inventory decreased 53.3 percent for existing homes and 50.2 percent for new homes. The Median Sales Price was up 15.3 percent to $219,073 for existing homes and 5.0 percent to $398,925 for new homes. Days on Market decreased 46.2 percent for existing homes and 43.1 percent for new homes. Supply decreased 56.3 percent for existing homes and 60.7 percent for new homes.
The Mortgage Bankers Association's January research estimates approximately 2.7 million homeowners with mortgages are currently in forbearance plans. Some of these homes may eventually come to market, but given the strong appreciation in most market segments in recent years, these eventual home sales are likely to be mostly traditional sellers. However, a modest increase in short sales and foreclosures at some point this year would not be surprising.
The fiercest competition remains in the $200k-$500k price range, with 52.6% of January 2021 home sales occurring in this pocket. Sold Price to Original List Price is also very strong right now at 98%, which is 4.5% higher than this time last year. And that is just the average of our entire market, many homes are selling for far over list price!
If you know someone who needs our help finding a home or anyone who is considering selling, please remember that we are never too busy for your referrals!
For more specific market numbers, click here.
*Information provided courtesy of KCRAR and Heartland MLS