Is Now a Good Time to Refinance?
With all the buzz around decreasing interest rates, this is one of the first questions my team and I get asked. Quickly followed by, "What if rates continue to go down?"
Both are great questions for all borrowers to ask, as the answer can be different depending upon their unique situation. 
Things to keep in mind if you're considering a refinance:
-How long do you plan to stay in your home?
-Do you need to take cash out to pay off other debt or do a home project?
-Will you be paying your closing costs out of pocket, rolling them into your loan, or rolling them into your interest rate?
"So, what if we refinance now, but rates continue to go down?"
Typically, when a borrower wants to keep their opportunity of a lower interest rate open, I recommend they look into rolling closing costs into the interest rate. What this means, is that you, as the borrower, would take a higher interest rate than the current lowest offered rate. By doing this, it creates premium pricing, also known as lender credit. This lender credit is used to cover the costs associated with your loan to essentially create a "no cost" refinance. By taking advantage of this method, the break-even point is immediate and because you didn't pay any costs out of pocket or increase your current principal loan balance, it leaves the door open to potentially refinancing again in 6-12 months, if rates did in-fact decline. Additionally, you could continue to pay the same amount you're currently paying and apply the additional payment amount to your principal balance for an even larger savings. The benefits of this can clearly be seen on an amortization schedule, provided by your lender.  
If you are looking to complete a home renovation project this year, you have several options available to you.  You could do a cash-out refinance and pull some of your equity out of your property, you could get a home equity line of credit, or if you have a bigger project you could look into doing a renovation loan that uses the future completed value of your property for qualifying. Renovation financing is available to both FHA and Conventional borrowers. Make sure you talk with your lender about the benefits of each of these products and which one is the best fit for your needs.
If you have any questions or would like to see if now is the time for you to refinance, my team and I are here and happy to help.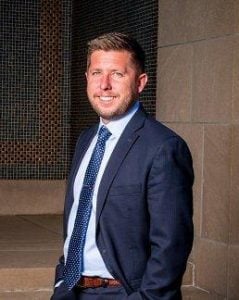 Taylor Nedrow
Sr. Mortgage Loan Officer
Flat Branch Home Mortgage
913.579.5938
[email protected]
NMLS#584283