In our competitive real estate market many move up buyer clients are buying houses before selling their current home.  This is referred to as a Non- Contingent Offer.  Being able to write an offer on a house you are looking to buy without having to sell your home makes you a much more attractive candidate to the seller.  The sellers have peace of mind that even if the sale of your house would fall thru, you could still close on the contract you have executed on their home.   Thus, in a multiple offer scenario, your offer could potentially be accepted over someone who had to sell their house in order to buy a new one.
Often times buyers who close on a house this way will start with a smaller down payment up front, with the expectation that they will pay the loan balance down once their current home sells.   When you make a large principal reduction on an existing mortgage, typically your balance would go down, but your payment would stay the same.  In the past clients would be required to refinance in order to reduce their monthly payment based on the new loan balance.  In response to this increasing trend of non-contingent offers, many mortgage companies are now offering something called a Loan Recast. 
A loan recast allows a client to make a large principal reduction to reduce their mortgage payment, and only requires minimal paperwork and minimal fees.  Essentially the Mortgage document is prepared with the new loan balance, signed, and recorded.   The typical cost to do this is anywhere from $350-500 which includes the cost to redo this document as well as record it with the county recorder's office. It is a much cheaper option than going thru a full refinance loan, however refinancing could still be relevant if you wanted to lower the loan term, potentially get rid of mortgage insurance, or decrease the rate due to market conditions improving since you took out the original loan.   A loan recast is only allowed to reduce the balance and payment.  A change in loan term, interest rate, or other would require a full refinance of your existing mortgage.  You should plan for approximately three weeks to execute a recast.   Keep in mind that if you have just closed on your home it takes several weeks for the servicing to be set up for the new mortgage and so you may have to wait before you can start the recast process.  A loan recast is an option available at any time to a client who wants to make a large reduction to their principal loan balance, and is not just for clients who want to apply equity from an existing sale. 
If you would like more information or would like to do a mortgage review please reach out to us at 913-660-8371 or [email protected]  It is important to do an annual mortgage review every year to ensure you have the very best product to fit your needs.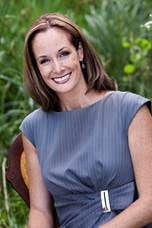 *Article Provided courtesy of:
Jennifer Gile
Mortgage Banker
LeaderOne Financial Corp.
(913) 660-8371
[email protected]
NMLS – 229511