The end of 2018 is quickly approaching and with that our team receives an influx of questions about interest rates and what we think is going to happen the following year. Though it is impossible for us to predict exactly what the future will hold, understanding historical trends and studying daily market activity, provides us with a pretty good idea of what is to come.
2018 has been a year of increasing rates. The Federal Reserve has raised the Federal Funds Rate (FFR) three times so far this year with many experts predicting a fourth raise in December. The Federal Reserve has estimated three rate increases in 2019 with another possible rise in 2020. Due to these increases, consumers have seen a bump in their credit card rates and home equity lines of credit.
Despite the increase in rates, it isn't all bad. Rising rates typically means that the overall economy is doing well. We have seen record numbers in the stock market this year and early signs point to a GDP growth of 3.5% in the 3rd quarter, which followed a very strong 2nd quarter at over 4% growth. According to Freddie Mac, the average 30 year fixed rate for the week of January 4th , 2018 was 3.95%, compared to the week of October 25th, 2018 when the fixed rate was at 4.86%. This means, on a $250,000 loan, monthly principle and interest payments will increase by $134.41.
Many potential buyers fear the increase in interest rates will drastically impact their ability to afford a home. That is why we strongly recommend any one planning to purchase a home set an appointment with their lender to discuss loan options including down payment amounts, length of term, and potential rates and monthly payment. Having this meeting prior to starting any home search is vital  to setting proper expectations that meet your goals and needs.
If you have any questions please feel free to reach out at 913.579.5938 or by email at
[email protected].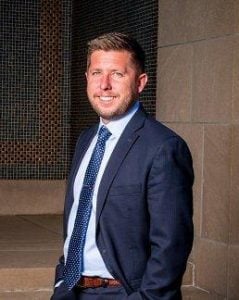 Taylor Nedrow
Sr. Mortgage Loan Officer
Flat Branch Home Mortgage
913.579.5938
[email protected]
NMLS#584283