September was set to be a month of change when it came to interest rates. The Federal Reserve met on September 15th to determine whether or not they were going to raise the Federal Funds Rate. This is the rate banks use to loan each other money overnight. The Federal Funds Rate does not have a direct connection to long term mortgage rates or MBS's. (Mortgage backed securities). It does have a direct impact on the Prime rate (currently 3.25%). Prime directly affects your home equity lines of credit, credit cards, car loans, etc. It is thought however, that if the Fed raised the price for banks to borrower money from each other that they would then raise mortgage rates to compensate.
Due to current economic reasons both domestically and internationally the Fed decided not to raise rates and to visit this conversation later in the year. It is still predicted that there will be an increase for the first time in 9 years sometime in late 2015. Mortgage rates responded positively to this news, but not drastically. Rates have been relatively unchanged since early August.
For the week of September 23rd the National average for conventional mortgage rates were:
30 yr fixed: 3.86% – fees and points: .7
15 yr fixed: 3.08% – fees and points: .6
5/1 ARM: 2.91% – fees and points: .5
Contact a mortgage professional to determine the right product that fits your long term goals.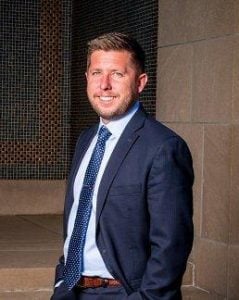 Taylor Nedrow
VP | Sr. Mortgage Loan Officer
Pulaski Bank
913.579.5938
[email protected]
NMLS#584283