We started to make an article entitled Best Patios in Kansas City, but the truth is, there are so many amazing outdoor dining places in the city, that it would be hard to decide. Instead, we're just going to give you a small list to inspire you to get out and enjoy the beautiful spring weather!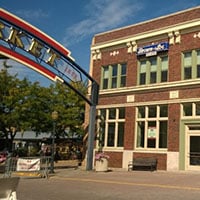 Brown & Loe – Located right next to City Market, this patio has some unique views and allows you to go for a stroll through the farmer's market after your weekend brunch!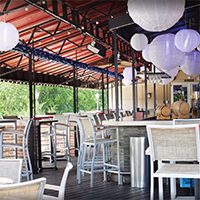 Cafe Trio – Boasting a great view of the Country Club Plaza and fountains, Cafe Trio is a great place to enjoy a happy hour martini. You might even catch some live music while you're there!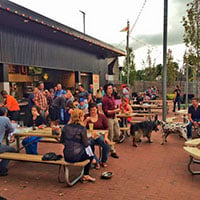 Char Bar – Char Bar's patio isn't just a patio. Here, you'll also find a fire pit, croquet court, bocce ball, ping pong and more. Along with some amazing BBQ, this patio guarantees a good time.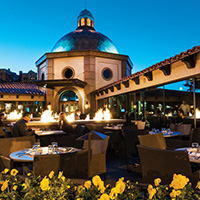 Gram & Dun – Perhaps one of the more iconic patios in Kansas City, Gram & Dun sits on the Country Club Plaza and not only offers a great patio space for spring days, but the fires allow you to enjoy this patio in the evening as well.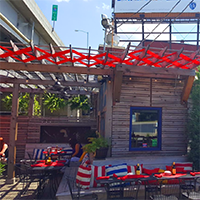 La Bodega  – La Bodega on the Boulevard is a great place for a weekend afternoon. They have a great happy hour, bright Spanish colors, and excellent tapas perfect for long conversations and forgetting about the never ending to-dos of the day.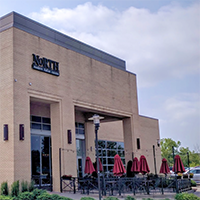 North  – At 119th and Roe is the patio at North. Its convenient location and excellent specials make it a favorite patio to frequent.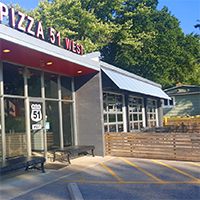 Pizza 51 West  – In the middle of Fairway is the hidden patio of Pizza 51 West. If you're not in the mood for fancy, it's a wonderful place to grab a slice of pizza and soak up the sun!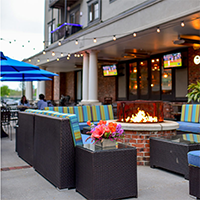 Rye  – In addition to award winning food and cocktails, Rye's patio is a peaceful retreat. It has a great balanced atmosphere and some excellent charcuterie to start your evening.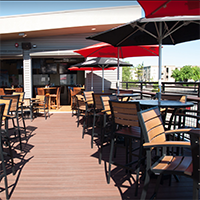 Maloneys  – In the heart of downtown OP, Maloney's offers some casual food and drink and a rooftop patio to help you soak in the sun and still keep an eye on the game.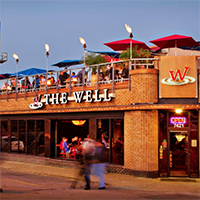 The Well  – The Well is located in the heart of Waldo and has a lower level patio as well as a sprawling space on the rooftop. It's also home to KC's largest Bloody Mary Bar if you find yourself there for Sunday brunch!