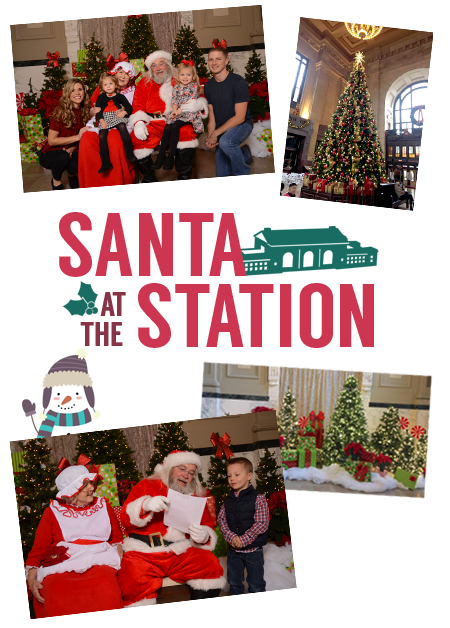 You're invited to join us for our biggest client event of the year! This is our third year hosting Santa at Union Station and we're excited! This event is designed to help you enjoy the holiday season with your family in the heart of KC.
December 1st
anytime between 9am-1pm
Jarvis-Hunt room @ Union Station
30 W Pershing Rd.
Kansas City, MO 64108
Come see us and have your photo taken with Santa in the Jarvis-Hunt room. At check-in, you will have a choice of $25 toward breakfast at Harvey's inside Union Station -OR- tickets to Science City for your family. There will be lots of other fun things to do at the station including a mini-train, letters to Santa and much more!
To be sure we have enough for everyone, please RSVP to [email protected]