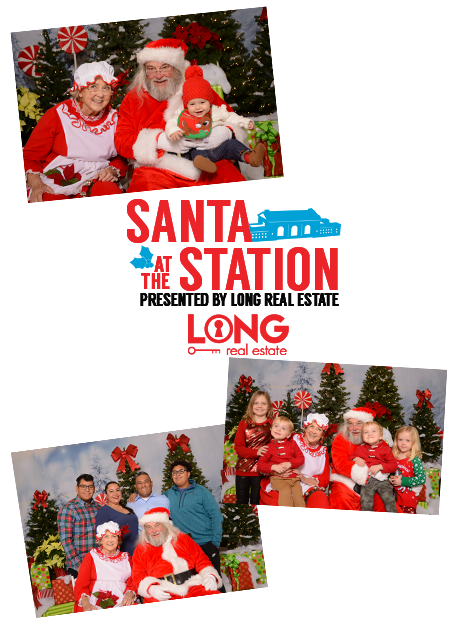 You're invited to join us for our biggest event of the year! This event is designed to thank you for your support and referrals and help you enjoy the holiday season with your family in the heart of KC. 
December 7th
anytime between 9am-1pm
Jarvis-Hunt room @ Union Station
30 W Pershing Rd.
Kansas City, MO 64108
Begin your time at the station by coming to see us in the Jarvis-Hunt room and having your photo taken with Santa. You will also have the opportunity to visit Science City courtesy of Long Real Estate. There will be lots of other fun things to do at the station including a mini-train, letters to Santa and much more.
We also have a very special mission this year that we need help with! Santa's reindeer have been up to no good and have hidden Rudolph's nose. Have some family fun by going on a scavenger hunt through Union Station to help solve the puzzle. Anyone who completes it will have their name entered into a drawing for a Nintendo Switch, Chief's tickets, and more! 
Feel free to invite a few of your family members or friends, but to help us make sure we have enough for everyone, please RSVP to [email protected] Thank you!