from Jen Gile
Mortgage rates are a tricky topic and no one can truly predict whether or not they will go up or down regardless of what they claim.
The interest rates are affected by a variety of different factors, however, the movement of the 10-year Treasury bond yield is said to be the best indicator to determine whether mortgage rates will rise or fall.
Although the overall trend is expected to be an upward one for the year 2015 as a whole, periods of volatility could see rates drop, especially in the early part of the year, and likely driven by forces outside of the U.S.  World events which affect the economy, can have an impact on mortgage rates.  Events in Greece and China right now have been causing slight volatility with the rates going up and down the past few weeks.
National Average Mortgage Rates
Mortgage rates vary depending upon the following factors:  Home price/loan amount, Down Payment, Credit Score, Loan Term (30, 25, 20,15,10yr amortizations), Credit score, location of the property, Term type- fixed vs adjustable rate loan, and Loan Type- Conventional, FHA, VA, USDA, etc.
The rates will also fluctuate based on what part of the country you are getting a loan so when you see a national average rate this won't necessarily apply to what you would qualify for. For example, heavily populated areas of the country like California will often times have slightly lower rates than smaller states in the Midwest.
For the week of August 25, 2015 the following National Average Rates apply:
Conventional 30yr fixed= 4.00%
Conventional 15yr fixed= 3.125%
Conventional 5yr ARM= 3.00%
FHA 30yr fixed= 3.75%
It is always best to seek the advice of a professional who can discuss your loan term needs, and financial goals in order to suggest the best loan option for you.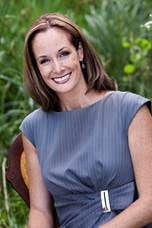 Jennifer Gile
Mortgage Banker
LeaderOne Financial Corp.
(913) 660-8371
[email protected]
NMLS – 229511