The average conventional 30 year fixed mortgage rates are 3.62% and 15 year rates are 2.93% as of Feb. 25, 2016. They are down from 4.01% and 3.24% on December 31, 2015. Freddiemac.com (Fees and Points .6 and .5 respectively).
If you would like to lower your monthly payment, reduce your interest rate, or shorten the term of your loan, now is the time to have someone look at your mortgage. There are many reasons to refinance. Here are a few:
Lower your interest rate.
Securing a lower interest rate is one of the top reasons for refinancing. This can make a big difference in your monthly out-of-pocket costs for housing and save money on financing fees.
Build equity faster.
If you are in a position to make higher monthly payments due to an increase in salary or other good fortune, you may want to switch from a 30-year loan program into a 15 or 20-year loan structure. This enables you to build equity faster and save a tremendous amount of money on financing fees.
Change your loan program.
Some homeowners who start out in an Adjustable Rate Mortgage (ARM) find that they would like to switch to the stability of a Fixed Rate mortgage at some point. An ARM may have been the most attractive rate and loan package when you first financed your home, but we can provide you with loan comparison charts to find out if you can save money with another type of loan program that might work better for you right now.
Credit score has improved.
If your credit score has improved as a result of making your mortgage payments on time and in full, you may be in a position to take advantage of your improved credit standing. We can review your current credit score, the terms of your existing mortgage, and review options for other loan programs that could not only reduce your monthly payment, but also save you money on interest fees paid over the life of the loan.
Use the equity you have established.
A cash-out refinance allows you to tap into the equity you have built up in your home. You may want to pay off revolving credit card accounts, send a child to college, or use the money for home improvements or personal expenses. *
Regardless of your reasons for wanting to refinance your existing mortgage, call Long Real Estate today at 913.221.8351 so we can connect you with a lender who can serve your needs. Our preferred lenders continually monitor rates and available programs and will be able to advise you on the best time for you to refinance. Even if you are concerned that your home value may prevent you from refinancing, you should still give us a call as many lenders have special loan programs that could work for you. 
*Article provided courtesy of: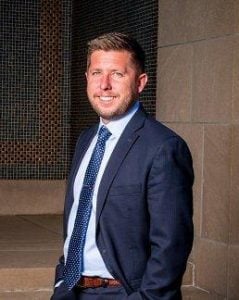 Taylor Nedrow
VP | Sr. Mortgage Loan Officer
Pulaski Bank
913.579.5938
[email protected]
NMLS#584283