This month we have two businesses to help with your beauty regimen just in time for Valentine's day! Meet Shannon Holmes with Maskcara beauty and Shannon Grattan who is a talented hair stylist!
Maskcara Beauty
You are not one dimensional, your makeup should not be either.  Maskcara is a premium cosmetic line, featuring a unique product called IIID Foundation.  This allows the working mom, stay at home mom, the college student, the on-the-go woman to have a beautiful natural look in a quick application.  In addition, the refillable palettes are custom to your color selection and completed in a 4 step process.  I'm Shannon, a working mom with 2 young kids and passion for skin care and helping people.  With Maskcara, it has allowed me the ability to do both and it looks and feels so good on.     
My friends, you are loved, you are valued, you are beautiful! – Shannon Holmes
Questions or a free color match:

Shannon Grattan: Hair Stylist

I have loved the beauty industry since I was 16 years old working in the beauty supply store. Going to Paul Mitchell The School opened my eyes to a bigger meaning behind beauty and customer service. My goal is to not only give you the style and results you've asked for but one that you can achieve at home that compliments your natural features. I enjoy making people feel fresh and beautiful all while letting them have a hair-cation before returning to their daily routines.

-15 years experience
-B.S. degree in business management from KSU
-cosmetology license from Paul Mitchell The School in Costa Mesa, CA
-services provided: Color, Keratin Treatments, Haircuts for women, men, and children, Up-dos
913.638.4499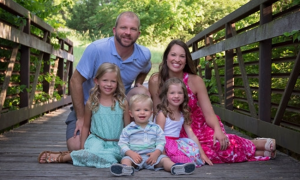 If you have a unique business that you'd like us to share in the future, email us at [email protected].